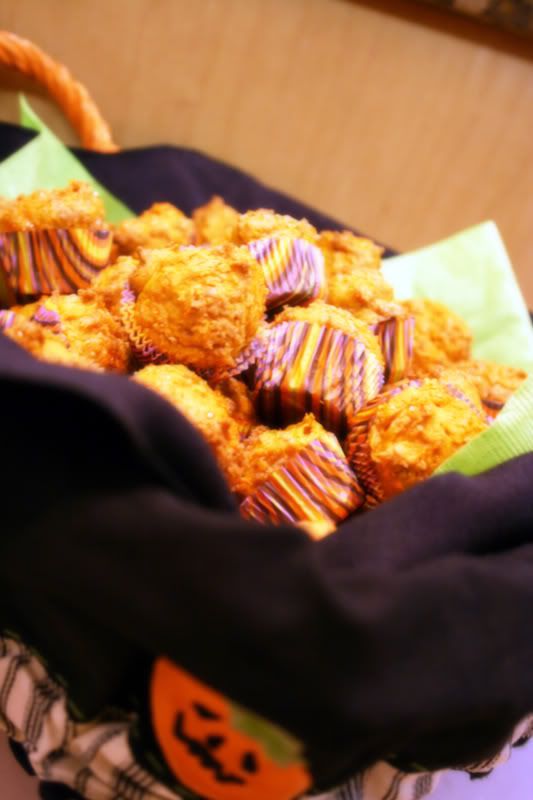 This post may be a little belated, but the muffins would be great for a Halloween or Thanksgiving tea:
I just made these mini-muffins for the first time for my son's class Monster Mash party and they are mucho yummy! Even my one kid who doesn't like pumpkin gobbled them up. They are very moist. Got it from AllRecipes.com but did a bit of my own thing. Here is the recipe:

Easiest Pumpkin Muffins

1 box of spice cake mix
1 can (15 oz) can pumpkin puree

Preheat oven to 350 degrees.
Mix both ingredients until smooth (do not add the egg or oil like the cake box says).
Spoon equal amounts of batter into greased muffin pan or paper cups.
Bake for 20 to 25 minutes in preheated oven, until a toothpick comes out clean.

I added some dashes of ground cinnamon, nutmeg & cloves in the batter.
Then I sprinkled brown sugar and some orange colored sugar I had on hand on the tops before putting into the oven.

This is great for classroom treats - especially since no eggs are in the recipe. Also a sneaky way to get some protein in the kiddies! Can also be frozen and defrosted when needed.