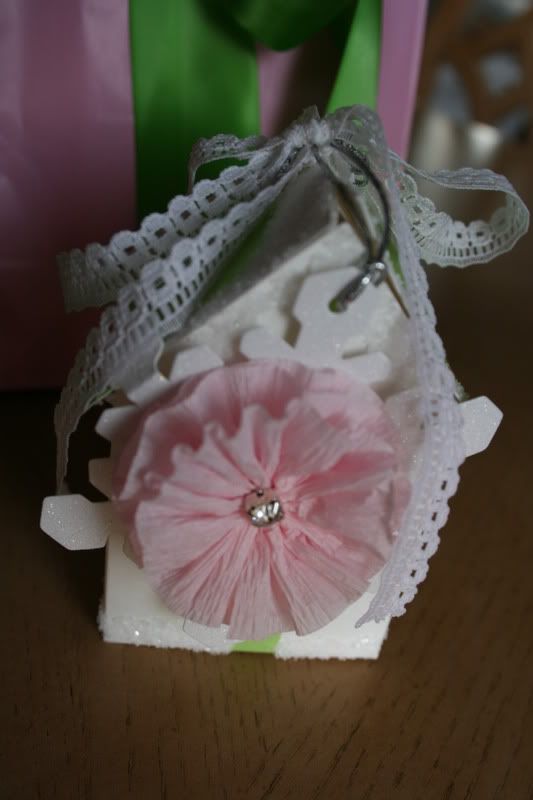 This darling house held a teapot ornament (see below).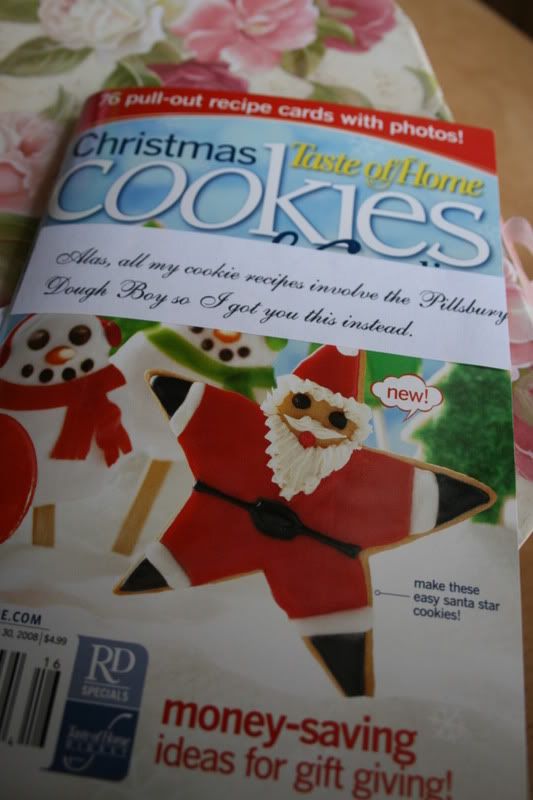 "I love you for your pink cadillac" ~ Bruce Springsteen


THANK YOU SO MUCH JEANNIE, for giving such pinkalicious Christmas goodies. And not just the goodies themselves, but how you wrapped and decorated everything was just DIVINE. I didn't want to open them, it was so darn cute! You are very talented, and I appreciated every bit of hot glue and glitter that you did!
~~~~~~~~~~~~~~~~~~~~~~~~~~~~~~~
I am still waiting to hear back from others who participated. I know it is a crazy time of year to try to add on tasks to do, such as blog swaps. So those of you who played, please send me the links of your swaps and I will update this post. Thank you to everyone who enthusiastically and joyfully signed up!


Swaps:
Phyllis, from Shabby in the City received her
swap goodies
from Erin
Looking forward to seeing the rest of the swaps!