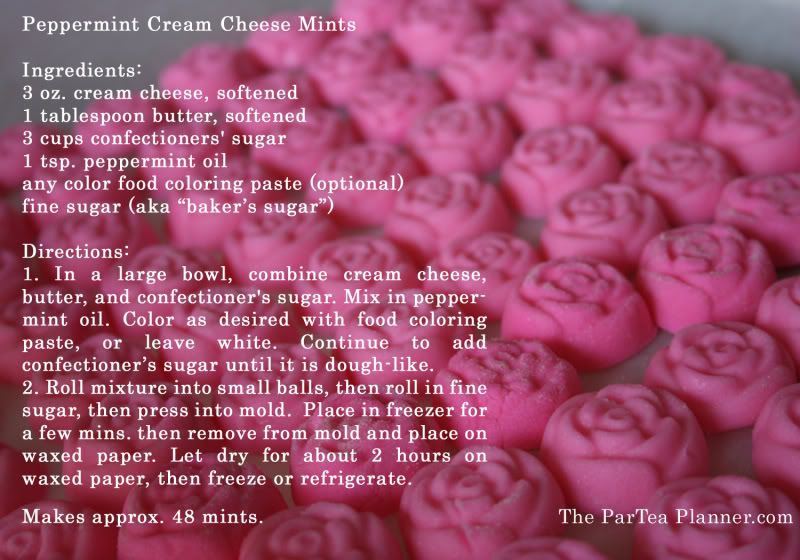 I made 200-something of these Peppermint Cream Cheese Mints yesterday for our upcoming MOPS (Mothers of Preschoolers) Tea coming up next week, and will make each mom a favor consisting of three mints, and a mint teabag. I found cute favor boxes at the dollar store, and will attach a silk flower on the top of each one.

The mints remind of what my mom used to make when I was a little girl.

The mini-rose mold is just a candy mold from Michaels. I got three of them and just kept rotating them in & out of the freezer as I made them. Even Raina, my four-year old daughter could help me make these! These are SO MUCH EASIER to make than chocolate favors! I always seem to scorch chocolate, and it is so messy. However, if you are good with chocolate then you can dip these minty babies into chocolate and make them like York patties!

So try these for favors the next time you have a tea, shower or party! Copy and paste the above image, it is sized for 3½ x 5 for your recipe box. Enjoy!